Reviews are a crucial part of an author's book marketing strategy. In today's digital age it has become quite common for readers to post book reviews on sites. These include Goodreads, Amazon and Barnes and Noble. However, there are still a lot of authors who scramble for professional reviews from credible sources.  For this reason, many successful authors have utilized paid book review sites at some point in their career. It might be hard to believe with all of the criticism surrounding paid book reviews, but it's a fact!
10 Paid Book Review Sites
New authors, indie authors in particular, depend on paid book reviews to spread the word about their books. Because it is much more difficult for indie authors to get noticed, paid book review sites can be appealing. If you are a newbie and are struggling to organically attract the interest of popular reviewers, ChatEbooks suggest that you invest in the following paid book review sites to help you get the word out.
1. Kirkus Indie Reviews
One of the more popular paid book review sites online, Kirkus is known for using professional reviewers. Because of their reputation, they are able to charge authors as much as $500 for 250-word book reviews (librarians, journalists, business executives, etc.) with a turnaround time of seven to nine weeks. When using Kirkus, you are primarily paying for the name that the brand brings to the table.
2. SPR
Opinions surrounding this book review site vary. However, they do provide a relatively cheap $69 review package designed to deliver quick exposure. With a decent social media following, SPR delivers when it comes to speed, cost and marketing opportunities.
3. BestThrillers
Authors looking for a keen eye that understands thriller and mystery will appreciate this website.  BestThrillers not only offer free book reviews. They also offer $99 paid review services that posts reviews on social media sites like Facebook and Twitter. This site specializes in providing book reviews for the thriller and mystery genre.
4. IndieReader
An established online resource for indie authors, IndieReader claims to be the most cost-effective of paid book review sites around.  Their current rate is $100 for a 300-word review. The website's reviewers have a concise understanding of the industry which in turn empowers them to provide very constructive criticism.
5. Foreword Reviews
Foreword has a firm foundation and a solid reputation when it comes to paid book review sites. Their service is reliable and their website is busy but also clean. The only downside is that they don't offer many extras, especially with regards to marketing and exposure.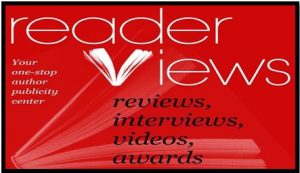 6. ReaderViews
ReaderViews has a variety of reviewing service packages that are designed to appeal to authors with budgetary constraints. Expect to spend between $119 and $499 for book reviews, many of which are posted to audience-specific websites. 
7. RT Book Reviews
This site's lofty $425 price tag for book reviews might scare some people away. However, this magazine has been around since the 1980s and is therefore a name that people know and trust. RT Book Reviews carry weight because they are written by accredited and trusted reviewers.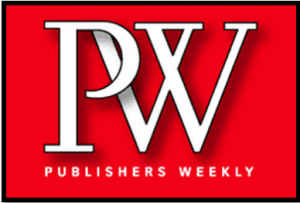 8. Publishers Weekly
Once you register your book with this website, you can sign up and pay for a variety of services in addition to book reviews. Publishers Weekly tends to excel when it comes to marketing. They feature their book reviews in their magazine, newsletters, and social media channels.

9. Net Galley
You will spend $399 to get professional readers to not only read your book but to review and recommend it from one location. Book reviews can come from bloggers, booksellers, librarians and even professional book reviewers. You have to first pitch your book to these professional readers before you can receive the book reviews you desire.
10. BlueInk Review
This service favors books whose publication has been achieved in part through the efforts and financial contributions of the author. They favor indie authors and accept submissions from outside the United States. Expect to spend an estimated $500 for fast track (4 to 5 weeks) book reviews.  
A word of caution- Do NOT use paid book review sites that you haven't first investigated and done your due diligence. Book reviews from websites with a bad reputation could actually do more harm than good to your credibility as an author. So take the time to explore every single book review website that piques your interest before trusting it with your book.
Please follow and like us:
Top 10 Paid Book Review Sites That Can Springboard Your Career
Comments Rating
( reviews)