Lawrence Miller Books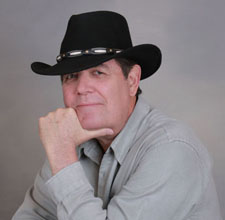 Average Vendor Rating

It began for me when I picked up a Jules Verne novel at age fourteen. I was hooked. Books transported me to new places and gave me new experiences. I took creative writing classes through high school and I knew that writing would be my life. The passion continued into college where I pursued creative writing along with classes in journalism. This led to a job with a local television station where I learned how to create crisp copy that was both persuasive and easy to understand.
My writing career continued with executive speeches, film scripts, and live events. Success led to the formation of my own communications company, and that called on my previous television experience to both write and pitch compelling project proposals.
Multi-disciplinary success led to network television writing and production contracts with CBS Television and Discovery Channels, as well as other international broadcast interests.
A five-year contract with the Organization of American States broadened my scope, allowing me to journey deep into the jungles of South America and across the Caribbean Sea, where pirates still roam. On seemingly idyllic tropical islands I found black magic and dark intentions living just below the surface of polite society, and all of it was fertile soil for my imagination.
Showing the single result