Spring is here. The sun is shining, the birds are singing, and your e-book reader has just notified you that now might be a great time to start spring reading.
Without further ado, here are some of the most popular tomes on ChatEBooks that you should really read!
Romance
Love, mischief, stolen kisses and dances – what more could you ask for? With two of The Lords of Oxford books already released, you'll have all you need for a satisfying reading time. Based in the 19th century, these Regency Romance novels hit just the right spot and have some feisty characters as well to cheer on. Perfectly balanced with a whole lot of twists, turns and swoon-worthy moments, these books are a must-read for the spring.
Adventure and Mystery
Butterfly Bride takes all the best parts of romance, mystery, and thriller and romance novels and rolls it into one impactful tome. Emma works for Clandestine Investigations, an agency that is under a bit of trouble for sabotage. Toss in a few murders, an escape of an arch-nemesis from prison and a lover from the past who dreamt of marrying Emma and you'll have a lot of questions that won't be satisfied unless you read the book in one sitting!
Science Fiction
Are these earthly feelings and emotions becoming a bit too much for you? Why not travel through space and start afresh with Conway Gillespie and Fergus Boylan, the heroes of the hit Gulliver Station series. Following these two characters, we go through a journey that tests their limits and asks some hard-hitting moral questions, all while we're exposed to the Gulliver Station, a station that's being colonized by humans.
Suspense and Thriller
Don't let the title bring you down too much. Fast-paced, cheeky and hugely entertaining, Dead Men Don't Swing is one murder mystery that's sure to have you reading well into the night. With the main storyline being a murder caused by sexual misadventure and a poisonous snake, you can bet that this suspense thriller is one tome that's made to be on the big-screens. Warning: hilarity will ensue.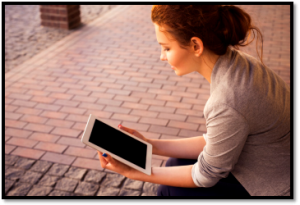 Self-Help
Some days, you feel like you're on top of the world. Others, you just want to stay burrowed under your blanket with a tub of ice cream and your favorite sitcom on repeat. If you're going through this phase, this book is the best choice for you. Written by Andrew Bridgewater, a noted chartered psychologist, the book teaches you how to create a healthy balance between work and play, all while making sure you don't overdo anything.
Go Forth and READ!
Don't wait. Click on the titles to buy the books today. ChatEBooks is one e-book marketplace that has something for everyone!
Please follow and like us:
A Selection of Great E-Books for Spring Reading
Comments Rating
( reviews)