There's no hard and fast rule to picking a good topic for your next e-book. But you still need to pick something that inspires you as a writer.
Inspiration is a major factor when it comes to writing a good book, otherwise you'll only end up with a dull albeit well written book. Here, we highlight some ways to help you pick a topic that'll rake in the readers and help you maintain your interest as well.
Write about Something that Makes You Angry
It could be on a political topic, or it could be regarding fiction. But writing on something that makes you angry means you've invested enough energy in it to rant about it.
If you're a self-published author, you could write about all the things not to do when self-publishing a book. Write about the topic with no restraints whatsoever. Just let the words flow on the page then structure the content. You'll see a story structure soon enough.
Write One at a Time
You see those fan fiction tales about favorite movies and books? Try it. Often, such blogs that offer one chapter at a time end up gaining hundreds of followers per day. Pick a storyline you're interested in then start churning out chapters per week. This'll give you enough time to come up with ideas without any of the pressure.
Test the Waters with a Short E-Book
Use ChatEBooks to sell a small story based on a longer book you're writing. This trick is useful if you're not sure about the topic itself and want to know the audience's reaction. Worst case scenario, you'll get a bad reaction and will know that you need to scrap the book immediately. Best scenario; you'll have released a sort of teaser to the book that'll bring in even more readers.
Write about Your Favorite Genre
Is historical romance your guilty pleasure? Why not dabble a bit in this genre! Authors are never limited when it comes to genres. So even if you're a sci-fi author, you can still use the opportunity to branch out. This way, you'll surprise your reader base with new book, and you'll bring in even more people who'll be curious to know what you're writing.
Follow the Books You Read and Write about Their Experience
Let's say you're new to religious e-books. Read the books available to you and write about your experience for the people who are interested. Not only will this be interesting for you, it'll also be useful for those who wanted to read the books you read. They'll know what to expect.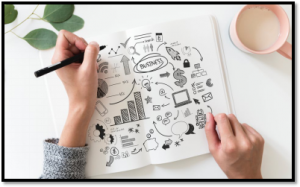 Go ahead. Use your artistic silence as an author and start writing about your experiences with the above tips. You might just have a bestseller in your hands.
Please follow and like us:
Picking the Best Topics for eBooks That Entice Readers
Comments Rating
( reviews)