YA novels have taken over the literary world, and for good reason.
With the success of Harry Potter, more diverse writers are now plunging into the world of YA and using online platforms such as ChatEBooks, Amazon and others to offer their work to the world. GoodReads estimates that more than 1000 YA novels were released in 2017. Overall, the YA marketplace has crossed the 10k threshold and is going strong.
But with the boom in YA novels, one must wonder about all the reasons why they have been so successful. What exactly makes a YA novel successful?
To answer that, we asked our own group of YA authors at ChatEBooks to offer us some special tips.
What Makes a YA Novel Special?
The Right Point of View
As a teenager, you want to be taken seriously and you want to be treated as a rational human being, rather than as a child.
In books, some decades back, that catered to young adults, they would often be written from the perspective of adults looking back at their own experiences.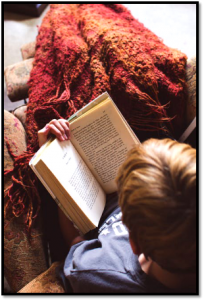 Successful YA novels are written from a teenager's point of view and display characteristics that remind a teenager of their own life.
The Right Voice
You don't need to go all the way with slang and lingo. But the right sentence structure, plot and vocabulary are important.
Don't dumb down your language or prose, but don't try to stuff all the words of a thesaurus in your script either.
A lot of teenagers have excellent vocabulary, due to the books they read anyway, as well as schooling. Be brave and write a complex book if you want to.
Touchy Subjects
Thanks to the internet, teenagers have access to information now more than ever.
However, they still need to be guided through it.
For young adults, there should be no bounds regarding subject matter. In fact, if you see the list of the most popular Young Adult fiction in the market, you'll have a long range of books based on subjects like sexuality and gender identity, abuse, drunk driving, rape and bullying.
A YA novel focuses on an issue and creates a story around it to connect with the reader.
Experience, Instead of Being Preached
It's perfectly alright to hint your views or opinions through your narrative. It's entirely something else to go on a rant or preach about that certain point.
Readers don't want to be taught a lesson when reading a book. They want to learn more and raise more questions and seek answers to them. Preaching a certain belief or point will only irritate the reader and distance them from the book.
Allow Possibilities
Young Adult books aren't about happy endings, but they can offer hope to the readers.
Rather than leaving the reader bereft, giving them something to latch onto, something that gives them a peace of mind is what's important.
Perhaps because many teenagers nowadays have a cynical mindset, it's even more important to give them the power of hope that things can change.
That the power to change is in their hands, and they can gain encouragement from the books they read to seek it.
Publish Your YA Novel on ChatEBooks
As an online e-book marketplace, ChatEBooks is the best platform if you're looking to promote and sell your YA e-book.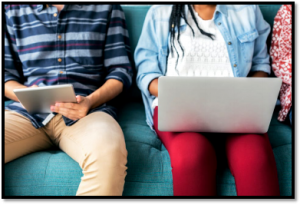 Our e-book store has a wide selection of books, ranging from fantasy and self-help to relationships, suspense and of course, Young Adult!
Sign up as an author today!
Please follow and like us:
What Makes a Young Adult Novel Successful?
Comments Rating
( reviews)