As a writer, you've got to have thick skin otherwise you won't make it in the game.
You might have heard this numerous times. But you know it's easier said than done.
As someone who pours his/her heart and soul into the written word, it can be crushing to have someone who doesn't consider your hard work before telling you how they feel about it.
However, being a professional, you must understand the difference between different opinions. If someone is giving you a constructive feedback, that's acceptable. Subjective feedbacks, biased comments and trolling are another matter altogether.
Dealing with Criticism the Right Way
Consider the Source
Before you feel insulted or start getting defensive, find out whether the critique comes from a legitimate source.
Keep in mind that your style or subject may not appeal to everyone. But if it's someone who sees nothing good in your book, simply because they like to be snarky, think twice before taking their criticism to heart. Resist responding to them.
Take a Cue from their Criticism
Ultimately, you'll never get used to negative criticism.
The best way to pull yourself out of that dark abyss of negativity is by studying the criticism objectively. If they've pointed out a character flaw, fix it in your next work or acknowledge it.
Use those details as little nuggets of value and take them constructively. You will take all matters personally, but your main focus should be to use those factors to your advantage.
Learn the Distinction between Criticism and Rejection
While either does make us feel that bee-sting unpleasantness, we must still understand the difference between each.
Being criticized isn't about being cast aside. As such, we must regard it that way. The people criticizing your work are giving their opinion about it, but they're not simply rejecting the evidence of your hard work. If someone does criticize it, absorb it and move on.
Accept the Inevitable
Every person in this field has negative reviews. Even best-selling non-fiction or popular young adult fiction novels have gotten their fair share of 1-star reviews.
But rather than wallowing in the sadness of getting a bad review, remind yourself that not everything will appeal to everyone.
Instead, use those negative reviews to push yourself. When writing think, "I'm going to write something so amazing that the hater will be forced to take back their word."
Negative Reviews aren't Always Right
Someone may come along who'll behave as though you wrote a book simply to offend them. They'll be biased in their opinion and will be truly unfair. If such a thing happens and if their word has the power to influence the masses, take the time to defend yourself.
Portray your real self, rather than your writer persona. Remember, sometimes the high road shouldn't be a silent one.
The Bottom Line…
ChatEBooks is a reliable platform for many writers who want to make it into the literary world.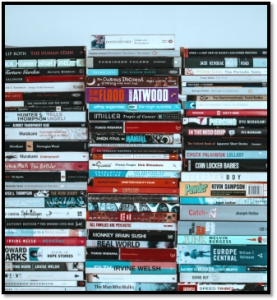 Our website presents a selection of their work for readers in the online community and gives them the chance to read e-books online that are original and unique in their conception.
We also give readers and writers the opportunity to connect, promoting the idea of constructive criticism and using it effectively.
Using the above tips, we are sure that you will be able to take critique more easily and will be able to use it to make your work even better.
Please follow and like us:
The Best Way to Deal with Constructive Criticism for Your Book
Comments Rating
( reviews)