We are almost halfway through 2018 and the thriller genre has been nothing short of amazing so far. That is why narrowing down the books selected for this list was a tough chore indeed. If it were up to us, we would have our readers experience every thriller out there. Without further ado, here are some of most heart-pounding tales full of action for the thriller lovers in 2018 to experience.
– Lex Talionis
In this third outing written by Greg Smith, Capt. Kramer is hot on the heels of his nemesis, Shelley Harper. Alongside him is his canine companion, Sgt. Shadow and Darcie Tucker. As one clue leads to another Kramer slowly uncovers the terrorists' plans for retribution in America – by destroying the headquarters of the F.B.I! From there on it's a race against time to stop Harper, hopefully for good.
– Plague
No thriller list would be complete without the threat of a bioengineered threat that could potentially have everlasting effects for the entire world. And that's exactly the spot Amazon Best Seller Plague covers. Written by Lawrence Clayton Miller, Plague follows Adam Dekker on yet another insane quest to stop a terror group from unleashing bioengineered locusts upon the United States leadership.
– Outlaw River Wilde
This supernatural duology explores a supernatural invasion in the Town of Outlaw River and protagonist Mitch Wilde's attempts at surviving and keeping his loved ones safe as events unfold and the situation gets weirder and weirder. Mike Walters does an outstanding job crafting a story that keeps readers turning the pages, with well-liked and developed characters.
– Recall
Connie Rockwell tells the story of biologist Elaine Sparks and her quest against pharmaceutical corporates as she attempts to attempts to get a dangerous drug on the market recalled, all the while facing psychological torture through the company CEO and his fraternity brother. It's a race against time as Elaine tries to hold onto her sanity while doing what is right for society.
– Reconstructing Roman
Don't worry, murder mystery lovers. This final one is for you. Award winning author Sandra S. Kerns creates both compelling protagonists and antagonists as well a story that will have readers constantly worried about the characters' safety. Reconstructing Roman is about one man's attempt to save a woman the only way he can, by solving the murders for which she is suspected by the townsfolk.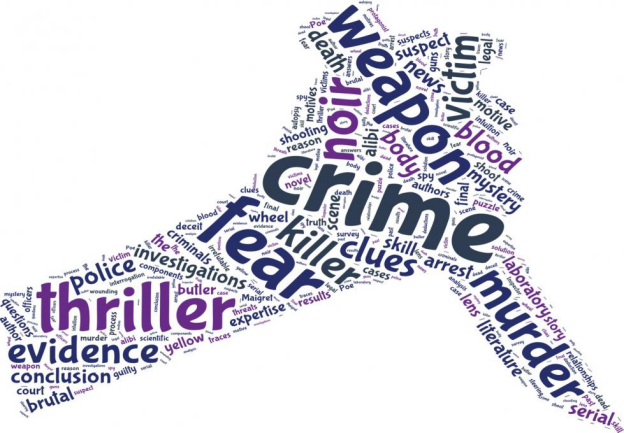 That just about does it for our list of thriller books to read in 2018 (so far).  If you enjoy reading thriller books online, check out our collection of e-books. All books are at affordable prices and available in easy to access formats.
Please follow and like us:
Best Thriller Books of 2018
Comments Rating
( reviews)