It's never too late to go searching for your own spirituality. You want to believe in something greater than you, and find your faith in a power that wants what's best for you. But you can never truly do so if you don't know the right path.
Here at ChatEBooks, we understand that you need something simple that discusses the concept of spirituality and faith, something that doesn't preach, but teaches.
For that, here are three books which we think might help your cause.
This series of prose and poetry is compiled from John Harrison's own writings. The book is a recollection from Harrison's day-to-day thoughts and reflects on his concepts regarding love and loss. Dedicated to both ideas, the book discusses how either is thought to be different, but both are actually sides of the same coin. The book is very balanced in its prose and presents the imagery well, and is ideal for anyone who wants to dive deeper and understand the ideas of love and loss.
Although the book 'For Love of Anna' is a romance tale, it takes a fiction story, and turns it into something that questions our moral values.
Written in the time of anti-globalization marches and ballet concerts, this book focuses on Guido, a university student who is in love with the ballerina Anna Zweig. We also see a parallel life of Judge Jeremiah Delahyde and how his story connects to Anna with fatal consequences. For Love of Anna shows that you don't need to have a book preach about faith when you can have a fictional story that examines one's ideas so brilliantly. Truly, a book to be cherished!
While your problems may seem overwhelming now, they're not permanent. And that's what God wants you to remember.
Instead of feeling overworked, he wants you to find a solution, which isn't something that people learn in time. 'How God Sees Your Struggles' teaches the readers how one can let go of their anxiety and stress and instead, use faith to fight against their problems. The book teaches us to hope and work toward the better.
Interested in More Books?
ChatEBooks has a long list of books for you to read. From self-help e-books to spiritual e-books online, we have all for a good price.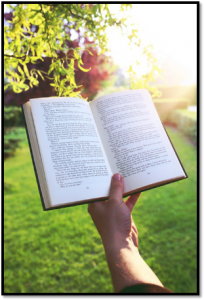 So pick your next read and use these tomes to awaken your faith and spirituality!
Please follow and like us:
3 Spiritual E-books for awakening Your Faith
Comments Rating
( reviews)